Accoya®, the world-leading, high-performance sustainable wood, and the number one choice for us at Sliding Sash Solutions for our new windows and doors is the material of choice for Cultivar at this year's Hampton Court Flower Show which runs from 3rd – 8th July.
Attended by thousands of amateur and professional horticulturalists alike – the annual gardening show is one of the most highly anticipated on the cultural calendar and the perfect platform for expert bespoke joinery company Cultivar to reveal its Japanese inspired offering.
On-stand, visitors will see stunning Shoji screens framed with Accoya® twinned with slatted Japanese bathhouse style fencing, with the piece-de-resistance being an Accoya® Japanese pergola that will lead onto the stand in grand Shinto style.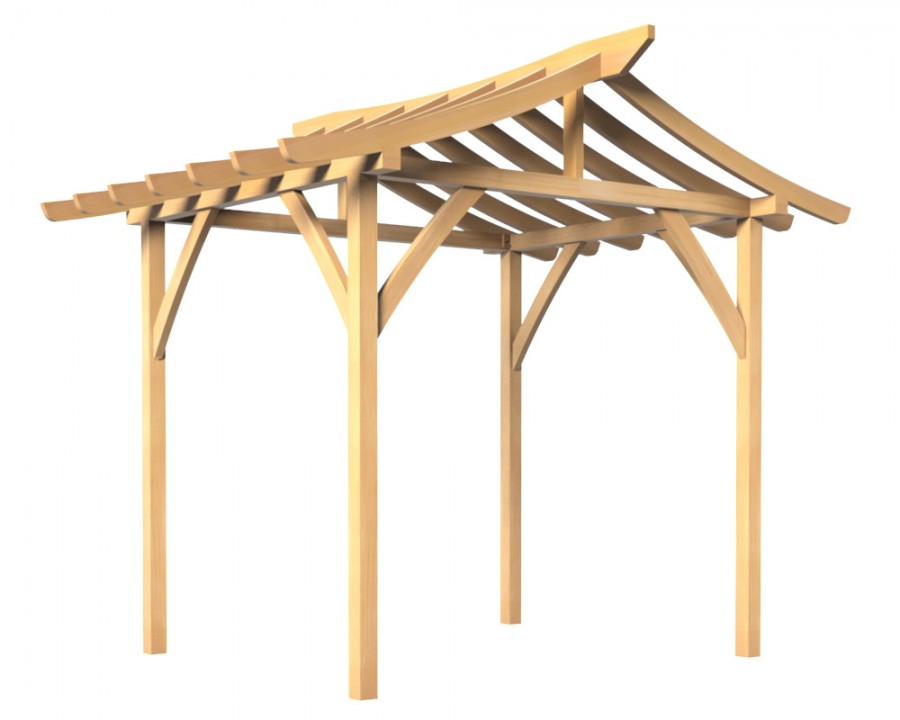 All of the Accoya® used to craft Cultivar unique timber greenhouses – and the impressive pergola – is planed to a smooth finish, offering a beautifully pale and consistent colour. The pergola will stand out at the show that for decades has been dominated by hardwoods such as western red cedar.
Traditional joinery, mortice and tenon joints and the utmost respect for quality are part of Cultivar central values and the Japanese vocation in general. Accoya® has the perfect look for traditional Japanese joinery which is strikingly modern. Moreover, the wood product is created using the latest in sustainable wood technology and offers superior stability, durability and reliability compared with unsustainably sourced hardwoods.
In addition to the pergola, Cultivar – revered for its stunning range of greenhouses – will showcase a traditional wooden Planthouse made from Accoya®, planted with an array of orchids provided by Burnham Nursery. The partitioned area will allow two separate growing conditions, alongside two non-wood versions.
A greenhouse is a great asset for horticulture fans, extending the growing season whilst protecting prized crops and plants. And with Cultivar stylish collection of Accoya® framed greenhouses there's a model to suit all tastes and growing needs. Arduously designed, Cultivar Accoya® greenhouses blend a premium timber frame made from dimensionally stable modified wood, Accoya®, with the most modern of glazing systems resulting in a beautiful hybrid home ideal for your cherished shrubbery.
Daniel Carruthers of Cultivar said: "Accoya® is the only wood we use. Like our greenhouses, the pergola has been designed in such a way that it is relatively quick to construct making it simple to assemble on site".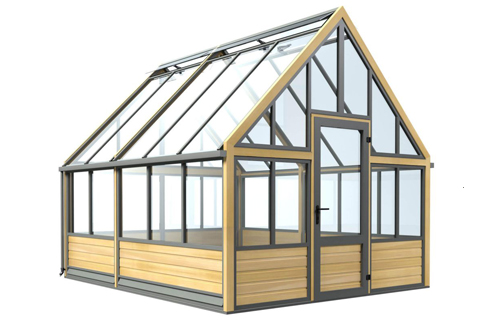 Accoya® is wood, but not as you know it. It's stable, durable and sustainable. Modified using Accsys Group's proprietary acetylation process, a cutting-edge patented technology, this high-performance non-toxic wood resists rot, defies elements and stays strong for decades. Accoya® is sourced from FSCâcertified forests making it the sustainable choice. With a guarantee of 50 years above ground and 25 years in ground or freshwater, Accoya® is low maintenance and offers value for money. From joinery for the home to award winning architectural projects, Accoya® wood is a world-leading material that stands up to every application challenge – windows, doors and more!
Accoya® wood is available to buy throughout the UK and Ireland. For further information please visit http://joineryforlife.accoya.com/where-to-buy/.